---
---
Principal Coffee REMINDER:
---
If you missed the information from the last Principal's Coffee please see the slideshow below:
Recordings/Presentation/& Zoom Link Here
Typically, high school is the time when young Eagles are maturing and are prepared to fly on their own. Encourage this independent practice. They will still need the watchful eye to guide them in their development and learning. Please do so during breaks and refrain from interrupting live instruction for the benefit of the students and teachers. The slideshow will include some additional ways you can support your learner in the virtual environment.
Stay Updated! See the notes below:
#1- p.s. NOTE THE FOLLOWING: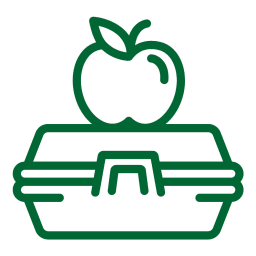 Breakfast & Lunch

All meals (breakfast and lunch) will be consumed in both indoor and outdoor spaces, with 6 feet of social distancing in place.
A pre-packaged breakfast option will be available for students.
A pre-packaged lunch option will also be available for students who don't bring their own lunch.
Drew students will practice 6 feet social distancing for eating meals at school.
Microwave ovens and refrigerators will not be available for student use.
Food deliveries for students will not be accepted. (This includes services like UberEats, GrubHub, etc.)
–K.Myers, Principal of Drew Senior Academy
Calendar of Events
Week of 10/04– 10/10

>>>FALL BREAK<<<

For ONGOING Announcements/Updates
Reminders
Scholarship Opportunities [as/when available]
Student Opportunities
etc.
COVID Testing FOLLOWING Fall Break
Saturday, October 9th, 10 am – 2 pm (Yates Campus)
Sunday, October 10th, 10 am – 4 pm (Yates Campus)
---
---
10/09| Saturday
COVID Testing 10am – 2pm – Yates Campus (Teacher Parking Lot)
10/`10 | Sunday
COVID Testing 10am – 4pm – Yates Campus (Teacher Parking Lot)
---
Upcoming Events-
10/11

Virtual Instruction Day (Live Instruction)

10/12

Students return to campus from Fall Break

10/20
10/21

7:00 AM – 2:00 = Retakes and Class Photos for Yearbook (Pre-K-11th)
7:00 PM= HBCU Night 4th Annual Via Zoom

10/26/2021 

 8:00 AM – 12:00 PM=  PSAT 10/11

10/27

Parent Teacher Conference Day [Asynchronous Day for Students]

For any questions or concerns please reach out via email

11/02 
11/22-11/26
>> Click Link Above or Click Here <<
SA Arrival – Entry thru Cafeteria doors (Yellow & Blue) for TSMC and walk down main hallway to stairwell #2
Late Entry – At 8:30am, main entrance into building will be only entrance for late arrivals
Dismissal Waves – Please adhere to the following dismissal waves based on your students dismissal category.
3:35 Walkers to Villages of East Lake
3:40 Walkers to East Lake and Kirkwood
3:45 Car Riders
3:50 Student Drivers
---
For Updates that occur more frequently subscribe to Remind! Instructions for the respective cohorts can be found below, feel free to join multiple.
Parents are encouraged to join this platform, to receive updates for your student:
Students are encouraged to join this platform, to receive updates for daily announcements within the Senior Academy [flex time updates/ A and B day rotation, etc…:
Uniform Needs!
Guardians looking for uniform options can visit our online store with Flynn O'hara

Guardians be sure to order as soon as possible; the estimated time of delivery is typically 2-3 weeks from the day you order.
To reference the dress code for the Senior Academy, click here.
---
Dear Drew Parents/Guardians:
• The Returning to Campus Website Page offers more detailed information about what to expect, general guidelines/procedures. In addition to safety and health measures in place to protect our school community. To view, click below or directly on Drew's website: Return to Campus Webpage
---
STEAM Portfolio Information
Our campus has been certified as a STEAM School twice so far… The Elementary Academy earned this recognition in 2017 and the Junior Academy earned the recognition in 2018 from the Georgia Department of Education.
This important designation was created to recognize institutions committed to providing high-quality educational opportunities in Science, Technology, Engineering, Arts and Math. The certifications confirm Drew's position as a statewide leader in innovative education. Of course, the marathon continues- Drew's Senior Academy is also in the process of earning this certification next!
We began pre-COVID and with new systems in place the process has resumed. This section will highlight student work which will be submitted for STEAM CERTIFICATION. Please note, ALL SENIOR ACADEMY students will have a portfolio displayed for this certification, for additional support or to work with the STEAM team on this portfolio please reach out to
Portfolios Mission:
Students will have a collection of their work and thoughts that will remain in their hands throughout their life. Portfolios can be used for college entrance applications, job applications, and scholarship applications.
To view the 2021 Portfolio Tip & Kudos to add or mirror in your Portfolio: CLICK HERE
---
PTA UPDATES
The PTA Needs YOU!
This year, more than ever, Drew teachers and families need our support!
What do the PTA dues and fundraising efforts pay for (especially during the 2020-21 school year)?
Teacher Appreciation Gifts
Donations to The Opportunity Fund – which supports Drew families
Teacher and Classroom Grants – for projects enhancing student learning
Some past examples include:
Leveled library with cart to be shared across a single grade level
Class set of guitars
iPads/Chromebooks for use within a specific classroom
Beekeeping materials and bees
Drones for a robotics club
Materials and choreography for a choral performance

This support for our students, teachers and families would not be possible without your membership!
Support the Drew PTA at Amazon Smile:

click here >> https://smile.amazon.com/ch/58-2577634 << click here

Order through Amazon Smile link, and Amazon will make a donation to the Drew PTA.
Shop and Support Drew at the same time!
Shop online for anything…and 15% of your purchase goes to the Drew Charter PTA.
Includes FREE direct shipping, so it makes a great gift for loved
ones across the country!
---
Portal for Paying for Nutrition/Lunch Fees
---
Portal for Paying for Drew Events, Dues, Field Trips, etc..